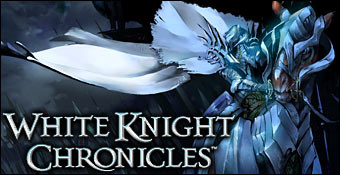 Léonard, accompagné de son Chevalier Blanc, va bientôt revenir sur PlayStation 3 et les éditeurs nous en disent un peu plus sur cette suite dans le dernier magazine japonais, Famitsu.

Selon l'hebdomadaire, le système de combat gagnera en rapidité et donc en dynamisme et une nouvelle habileté d'accélération sera disponible. Les environnements de ce second volet seront entièrement animés et le scénario pourra changer selon les variations de saisons et de climat. En plus de cela, un nouveau personnage âgé de 19 ans, nommé Miu, rejoindra Léonard et ses compagnons dans cette nouvelle aventure.

White Knight Chronicles 2: The Awakening of Light and Darkness sera disponible dès cet été au Japon, espérons qu'il mettra moins de temps à débarquer en occident que son prédécesseur.